Home > 
Library
Library
Wally and the Holiday Jailbreak
W
hat if you could gift the meaning of life for Christmas? That is Wally Palmer's hope this Christmas. Third grader Wally lives alone with his father, a man struggling with sadness, unable to summon much holiday spirit. When his father reveals the source of his sadness is not knowing the meaning of life, Wally becomes determined to find it for his father.
In this Holiday comedy, Wally and his best friend, Sarah, embark on an adventure over their school winter break to find the meaning of life. They'll face Wally's greatest fear, dogs, Sarah's cunning little sister, and worst of all… cops.
Wally will do anything to see his father happy again, but his dream of living in a house with homemade waffles, blanket forts, and family dinners may remain just that – a dream. Will his determination be enough this Christmas?
This story is an adult comedy and may not be suitable for children.
Tales of Twilight
O
ur lives are built from a cascade of transitions—childhood to adulthood, adulthood to parenthood, and parenthood to elderhood. We may transition between sickness and health, rich and poor, happy and sad. Each morning we rise with the sun and each evening the Earth's rotation drags the sun back out of sight, ushering the end of another day and a time of rest. While each of our journeys differ, they all end at the same place: the moment when the light that powers our consciousness fades into darkness.
Tales of Twilight is a collection of five short stories that explore what it's like to stand in this twilight between life and death. The settings range from fictional Tudor to Western to modern day, but the characters all have something in common—unresolved conflict that they finally confront.
Not a member yet?
Sign up to become a member of The Storied Scrolls, my reader club and newsletter.
Nomad Life
"
N
omad Life" is an eclectic collection of armchair travel stories I wrote during the fifteen months me and my wife lived nomadically with our dog, Skutull.
Our winding route took us around the USA and Europe, covering 26 states and 13 countries. It was a journey inspired not by a bucket list, but by our desire to fully appreciate the ephemeral time in our lives when our dog was our kid.
When we first began traveling, I committed myself to documenting our experiences by writing a stream-of conscious journal entry for each place we lived. The style of the chapters varies significantly and blend into a compilation that's part blog, part memoir, and part essay. At the request of family and friends who wanted to follow our journey, I began publishing my "travel diary" on my website a few months into our adventure.
None of the chapters were outlined, edited, or written with a specific motivation other than to record how I felt and what was on my mind as we were traveling. They were lightly proofread by my wife, but are intentionally imperfect and unpolished.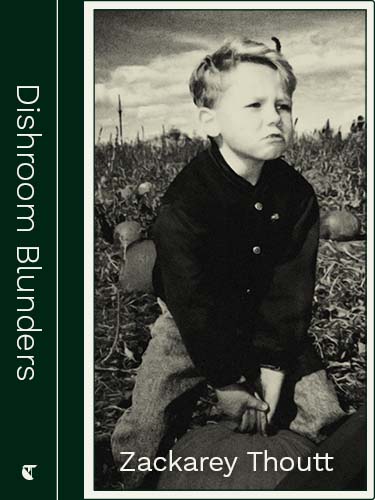 Dishroom Blunders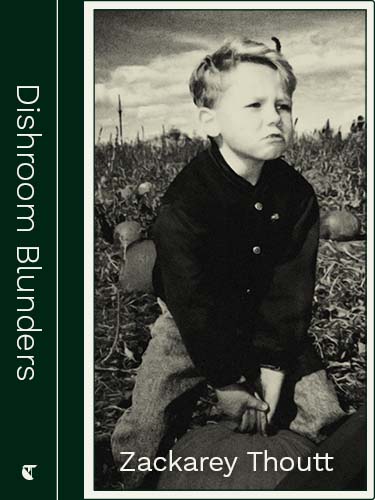 B
ack when I was a recent college graduate, the startup I worked for was acquired by a company in the UK and I ended up flying to London for work once per quarter. I worked in the office during the days, but at night and on the weekend I had time to explore the city. One of my favorite discoveries was an Indian eatery called Dishoom. My boss took me and a few coworkers there for dinner one night and I instantly fell in love.
The unfortunate part of the story is that I initially misread the name of the restaurant as "Dishroom" instead of "Dishoom." For an entire two-week business trip, I told everyone at our office about my new favorite food at "Dishroom," and the Brits—being polite as they are—never corrected me. I must have said it incorrectly to half the office. It wasn't until I went back home and showed my wife their website that she corrected my pronunciation.
In this collection of recipes, I attempt to perfect my favorite dishes, many of which I've encountered traveling. In honor of my favorite London eatery and the blunder I made out of its name, I'm calling it "Dishroom Blunders."
Lost in a Sea of Words
W
riting is difficult. There's grammar, prose, dialog, and all the other literary elements you have to wrangle, but that's not the hardest part.
People read stories they relate to. If I want to write those stories, I have to be vulnerable, honest, and self-reflective to a degree that's both challenging to achieve, and uncomfortable to attempt.
This collection of stories is my journal as I venture down the path of an author.